The objective of this space flight experiment is to correlate cardiovascular parameters with ballistocardiography parameters obtained from 3D movements of the human body due to the mechanical action of the beating heart and the ejection of blood in the arteries. The aim is to better understand the cardiovascular changes following the fluid shift observed in microgravity from the analysis of the vecto-ballistocardiograms in humans. 3D-BCG will be recorded on free floating astronauts at rest and during imposed and controlled breathing protocols at different times of a space flight. Echocardiography, impedance cardiography and respiration will provide physiological correlates of the 3D-BCG curve to interpret its possible changes during the flight. A potential application of the study is the development of a wearable non-invasive monitoring system for astronauts.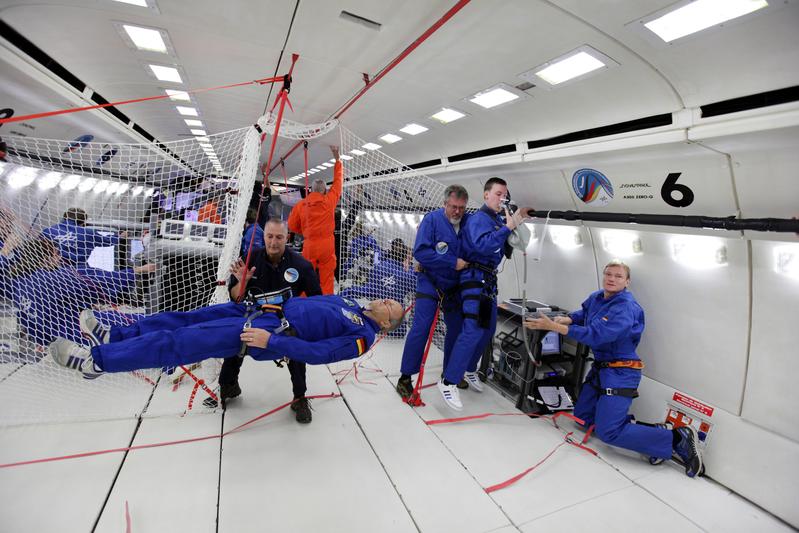 A subject in free-float in a short period of microgravity on the European
A300 ZeroG aircraft (center left). A second subject is performing
a rebreathing measurement of cardiac output (right).